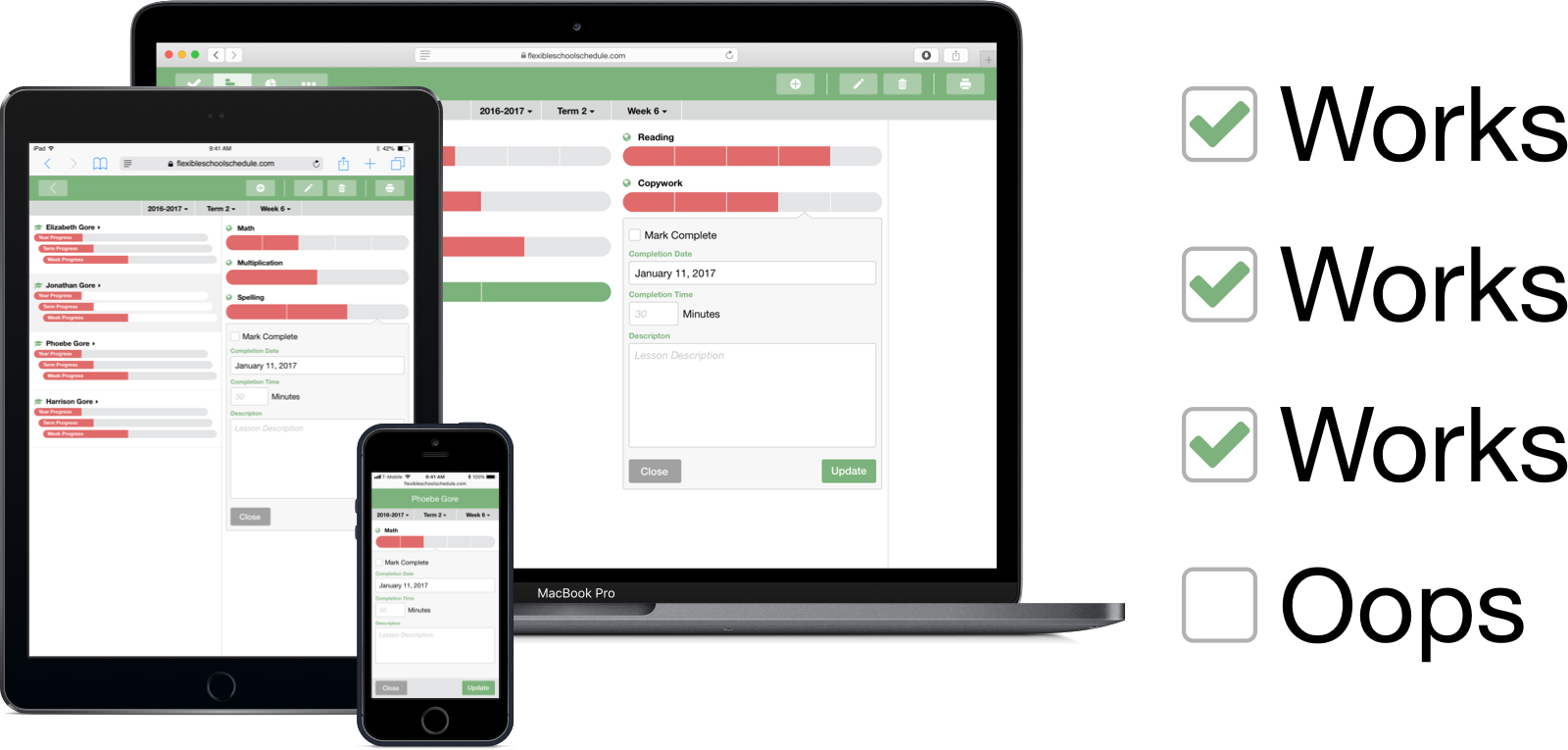 Help Test Flexible School Schedule
Get An Early Look Now And A Free Month When We Launch
June 27, 2018
Initial development and testing on the Flexible School Schedule app is complete! We are ready for public testing. Over the next two weeks we need people to:
Give 2 hours of their time
Work through a checklist of simple tasks
Provide feedback on your experience with the app
We have a simple form ready to go that will walk you through everything step by step. If you volunteer to test Flexible School Schedule, you will receive:
Early experience with the app
One month of free use after launch
The satisfaction of helping a good app become great
To help test the app just click the button below and follow the instructions.